The research in our group lies at the broad interface between nanomaterials science and biotechnology. This rapidly advancing research area is commonly termed as nano-biotechnology. Our research includes the basic study of structure-property relationships of nanomaterials and application of this knowledge in the development of innovative materials and functional materials systems. We are interested in nanostructured materials such as porous Silicon and their interface with soft matter e.g. hydrogels, biomolecules, and living cells. Understanding these interfaces allows us to rationally design biosensors for detection of biological and chemical toxins, new drug delivery platforms, and functional responsive materials.
News and Media
Congratulations Ofer for being awarded the prestigious Azrieli Graduate Studies Fellowship. This Fellowship is awarded on the basis of outstanding academic merit and exceptional personal achievements.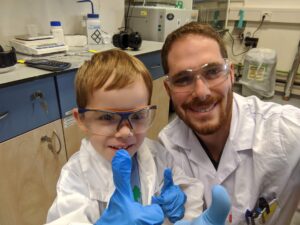 ---
Ester Segal is among the "Leading Israeli Women In Biotech Industry"

---
Israeli Researchers Find Way to Deliver Medications to Brain Inhibiting Alzheimer's Disease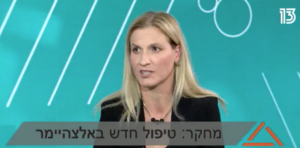 Just Published
Arshavsky-Graham S. §, Urmann K. §, Salama R., Massad-Ivanir N., Walter J.-G., Scheper T., Segal E., Aptamer- vs. Antibody-Functionalized Porous Silicon Biosensors for Targeting Proteins, §Equal contribution, Analyst, published online.
Rosenberg M.§, Shilo D§., Galperin L., Capucha T., Tarabieh K., Rachmiel A., Segal E., Bone Morphogenic Protein 2-Loaded Porous Silicon Carriers for Osteoinductive Implants, §Equal contribution, Pharmaceutics, 11 (11), 602 (2019).
Ziloni N.§, Rosenberg M.§, Rahimipour S., Groisman A., Segal E.*, Shefi O.,  Neuroprotective Effect of Nerve Growth Factor Loaded in Porous Silicon Nanostructures in an Alzheimer's Disease Model and Potential Delivery to the Brain, §Equalcontribution, *Corresponding author, Small, 15 (45), 1904203 (2019).